Eagle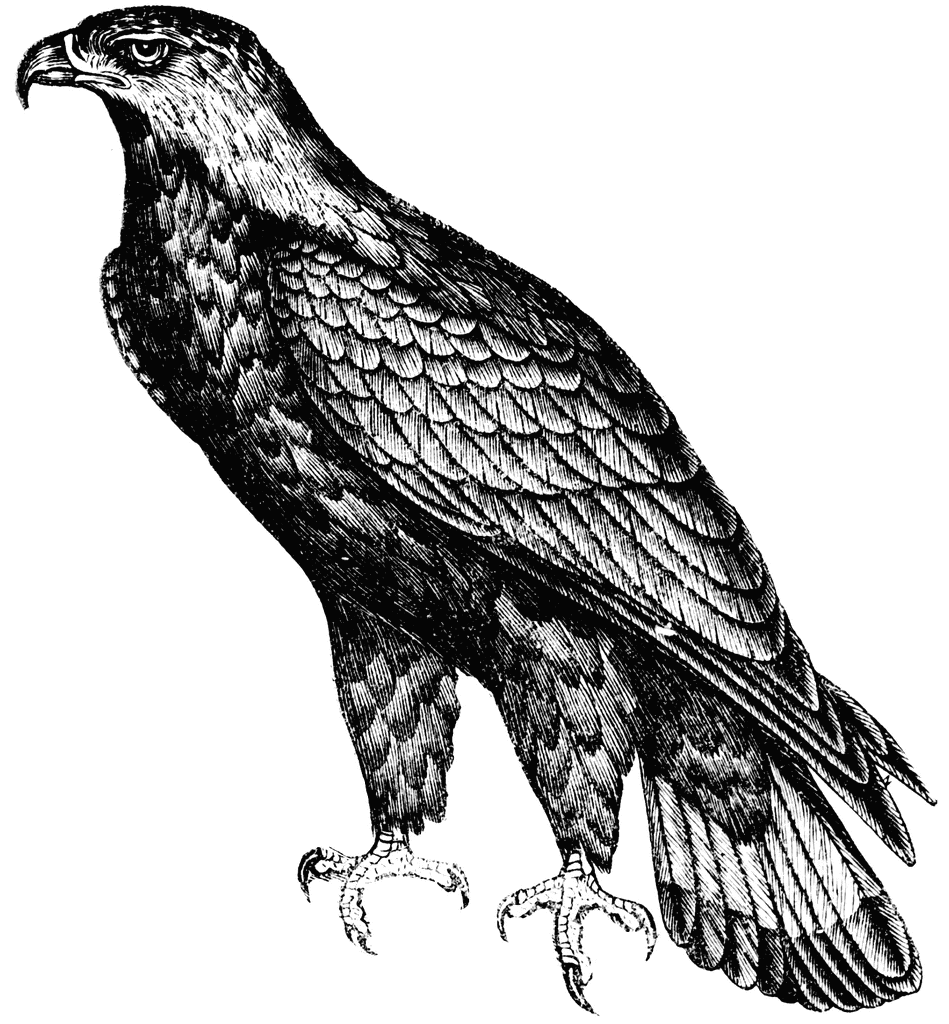 Eagles
The standard category of "eagle" includes hawks, falcons, kites, harriers, and other, similar raptors. Possessed of keen eyesight, strong flying capacity, and often either breakneck speed, keen vision, and/or tremendous strength, these avian predators represent some of the most majestic and powerful predators of the sky.
Allies
A protector druid from the Circle of Renewal can summon a desert hawk to serve as their companion (see Heroes of the Feywild). An arcane caster can gain a gallant hawk, who helps defend their allies (see Dragon Magazine), or a falcon, who helps them hunt through its eyes (see Heroes of the Feywild, pg. 142). Beastmaster rangers (see Martial Power) may have a "raptor" companion, which may be an eagle, falcon, or hawk. Those with the Animal Master (Dragon Magazine #399) theme may also have a minion hawk, falcon, or eagle, to help them.
Expanding
Familiars may be helpful for more than just arcane casters: if you'd like to give any character access to the "Arcane Familiar" feat, it can help reinforce the idea of a bond with a particular animal, and can perhaps add some robustness to your Animal Minion, if you are also an Animal Master. In a setting like something from The Golden Compass, each character may have their "daemon", representing a part of their soul given animal form, regardless of their arcane abilities. Eagles can represent arrogance, pride, and nobility. Hawks fit a similar mode. Falcons are more for speed, agility, and ranged capability (such as bow-users).
page revision: 3, last edited: 14 Dec 2011 16:16